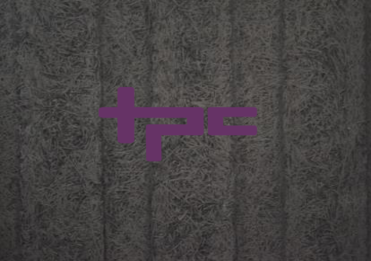 Linear 3D Panel
Linear 3D Panels
Thermofriz manufactured Linear 3D Panels are extensively used in fasle ceiling, Wall paneling for acoustic as well as thermal insulation. These panels are available in 20mm & 25mm. Thickness in size 1.22m x 0.61m.

Features:
- Unique shape, designs and texture
- Highly durable
- Glazed look

Installation Specifications for Walls
Can be installed on GI metal/ Wooden/ MS frame of 50 x 50mm making a grid of 610 x 610mm c/c. The frame is to be made in proper line after leveling. The panels will be backed with 50mm Sentetic Wadding 1000 GSM inserted inside the grid of 610 x 610mm.

Installation Specifications for Ceiling
Can be installed making grid of size 600 x 600mm c/c of G.I pre coated system using Main T 34 x 24 & Cross T 24 x 24 & wall angles suspended suitably by dash fastners, GI wire & suspension clip & MS cleats. A layer of 50mm Sentetic Wadding 1000 GSM to be used over false ceiling for best results.
Specifications
| | |
| --- | --- |
| Std. Size: | 1220mm × 610mm; 610 x 610mm |
| Other Size: | 1200mm × 600mm; 9150m × 610mm; 600mm ×600mm; 595mm × 595mm |
| Thickness in mm: | 25 |
| Density in kg/cuM: | 400, 450, 600, 800 |
Technical Specifications
Providing & fixing Thermofriz Acoustic "Linear 3D" Panels made from wood fibers mineralized with magnesite composite many thickness and is of multi-colour. Highly recommend for interiors for heat and sound, has excellent sound result as per ISO: 354 -1985 & ASTM 423-90a. Thermofriz wood wool boards are made as per IS: 3308, BS: 1105 & DIN: 1101. These board are not easily ignitable for which we have a fire test done under BS: 476 Part 5, 6, 7. Weather Test Cycle (B) IS: 9307 Part 7- 1979. Thermal Conductivity Test under BS: 874-1965.
Different colours of Linear 3D Panel: